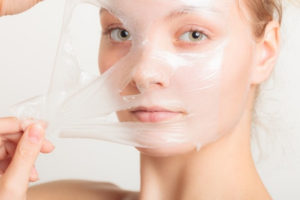 Tucson Aesthetician, Phyllis Ealy has researched all options available for Skin Specific Peels and employs the use of professional quality products offering the most effective, yet gentle, natural enzymes and acids.
Progressive peels are designed to improve skin texture, reduce pigmentation and facilitate the reduction of acne and scarring.
A no downtime peel is available for people on the go.
All peels are carefully customized to each skin type and the most appropriate application of glycolic, salicylic, lactic or TCA acids is selected, in order to obtain the desired results.
Receive a monthly maintenance program or choose a more aggressive series for faster results. All peels offered are techniques designed to improve and smooth the texture of the skin due to the chemical solution selected, causing dead skin to be sloughed away and eventually to peel damaged layers off. The regenerated skin is naturally a smoother version, and less wrinkled than the old skin.
45 Minutes
$55 & Up