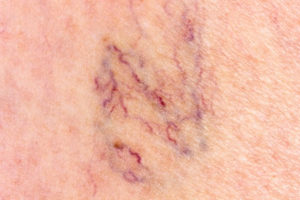 The procedure used for Spider Vein Treatment is a medically developed procedure that works by using heat to destroy the blood vessel by a process known as electro-coagulation.
The procedure provides multiple synchronized pulsing to selectively heat blood vessels of different sizes and depths. The wavelength of light and pulsing characteristics allow the energy to be virtually invisible to the epidermal melanin, thus protecting the skin and allowing treatment of all skin types and tanned skin. Normally only a few pulses are required to achieve complete closure and sealing of the vessels.
The treatment is quick, minimally invasive and the client experiences little pain in the process.
Facial vascular areas can be treated in one session with minimal downtime.
Spider veins in the legs can be treated the same day as the consultation.
15 Minutes
$35